As you all know with new patch
each party/raid member gets 1 drop from elite/boss mobs
, so farming this set is much more easy than it was! Here is guide how to do it
In this guide i am gonna show what mob drops exactly what piece and where is the monster located ,lets start with list of items needed for your quests:
1
Gnoll Recipe (Dropped by Klionde Huntclaw [level 32] and Lionde Huntclaw [level 33])
2
Gnoll Badge (Dropped by Kuinde Huntclaw [level 34] and Suborde Huntclaw [level 31])
3
Scabby Paper (Dropped by Pillager Hali, Pillager Harbin, Pillager Sakarli, Pillager Tustuben, and Pillager Tustuli [all level 20])
4
Unknown Crystal (Dropped by Giant Rune Guard [level 15])
5
Fluorescent Water Plant (Dropped by Poisonous Scalok [level 20], Red Flame Scalok [level 20], Sandy Scalok [level 10])
6
Transformed Goathorn (Dropped by Pillager Leader Cakarse [level 25])
7
Staring Eye (Dropped by Hungary Hangere, Mischievous Kere, Peaceful Angore, and Stubborn Wagema [level 50])
8
Mysterious Tough Meat (Ice Burst Locklay [level 50])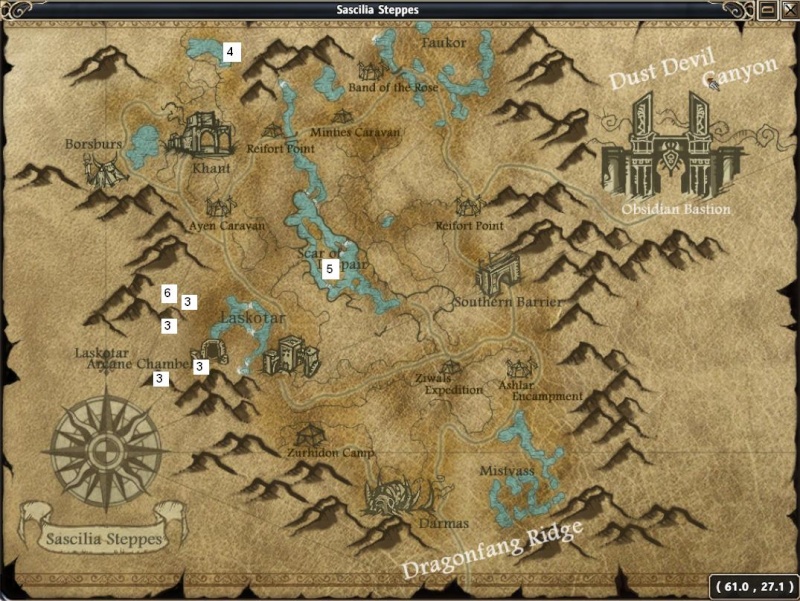 Last edited by Ipwnnoobs on Tue Oct 13, 2009 4:29 am; edited 1 time in total
Moderator





Posts

: 17


Join date

: 2009-10-08


Location

: Slovenia



1. Gnolls There are 2 spawns each with 20-25 min respawn time, they look like gnolls just a bit bigger. Lvl 35 elite 11k hp soloable.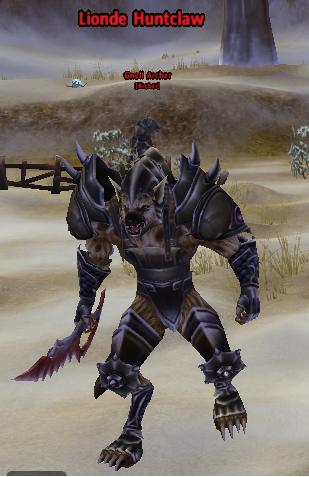 2. Also Gnolls Similar to previous gnolls just diffrent spawn points.
3. Goats Five goats with quite quick respawn time around 10mins. Lvl 15-20 elite 5k hp. Very easy to solo.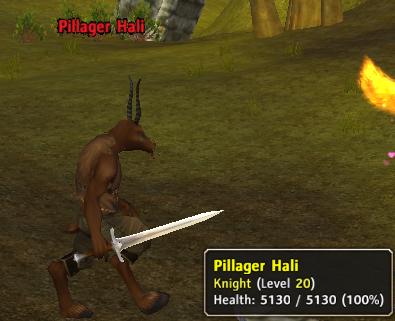 4. Ancient rune guardian Blue elite construct, only one spawns but relatively quick respawn, can be all around lake or even in middle of lake.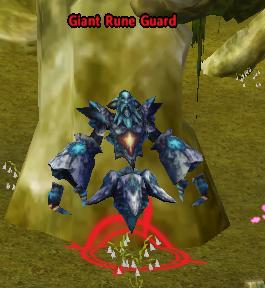 5. Poisonus weed fish Only one spawns but also quick respawn, very easy to solo. One also spawns near north bridge of Sascilla steppes.
6. Pillage leader Cakarse This one is tricky. While farming goats for quest item number 3. you will also receive backpack expansions. If you collect 60,70,80,90 and 100 slotted backpack expansion you will merge them by right clicking into 'basic skill reset stone', this item name is misleading in fact its an item that summons boss if u use it at very end of cavern. Boss is lvl 20 not very easy but some classes solo it without any problem.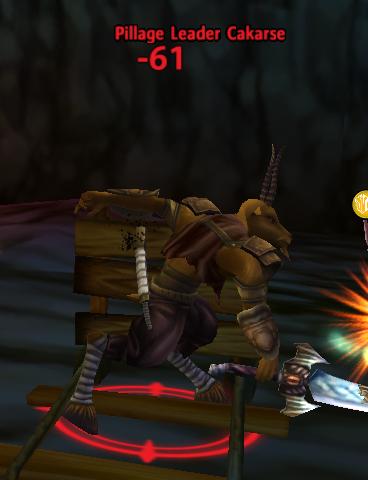 7. Cyclop bosses. This is where quest starts to get hard. There are 3 cyclop bosses:
Hungry Hangare -spawns and patrols near entrance to agriza his only ability is massive damage, he hits like a train basically u need 10k hp tank for him 2 healers and preferably 2 warriors using defensive formation in rotations. After you kill him he drops random blue item lvl 50 and 1 (one) quest item for EACH party member (it used to be 1 for party not invidual).
Peacefull Angore - you need healer >healer >tank tactic for him, he does powerfull aoe which cant be outranged even with 250 yards heals, so you need 2nd healer to heal 1st healer that heals tank quite easy in fact easiest of those bosses but also 10k hp tank and tough healer are needed.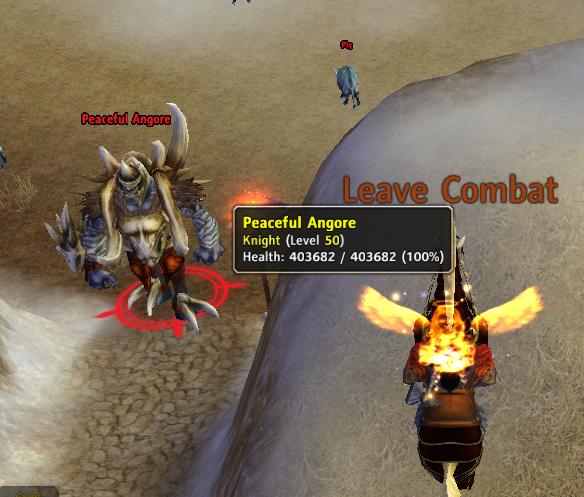 8. Ice Burst Lockley Hardest part to obtain. This boss is a true test and used to be one of hardest boss ingame (except ant queen). He has quite an arsenal of skills:
-powerfull aoe every 10 seconds, hits for 8k players with leathers (its mitigated by physical defence) 4k damage to main tank with 8k defense.
-aoe freeze 4 seconds to everyone, can be quite deadly if cast at bad time
-adds, right after pull he spawns one add and at 50% he summons additional 2 adds, adds hits for 200-300 but apply nasty dot that ticks for 200 every few seconds.
-at 25% hp berserk. A KILLER, all his attacks do much more dmg even aoe do more
Tactics:
Use line of sight to avoid aoe, get warriors for defensive formation coz all his attacks are mitigated by defense, use healer>healer>tank tactic and pray for no crits during berserk.
Have FUN! by Matic aka Ipwnnoobs

Moderator





Posts

: 17


Join date

: 2009-10-08


Location

: Slovenia




---
Permissions in this forum:
You
cannot
reply to topics in this forum